SunLive – Community Service and Historical Research Honored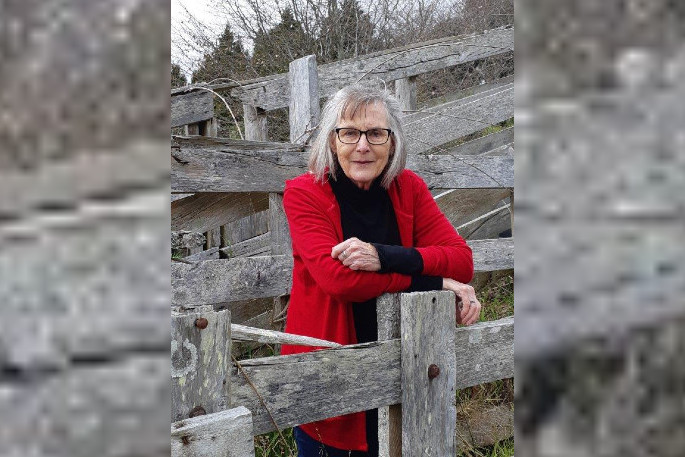 'I am completely blown away,' says Ann Somerville of Rotorua, who received the Queen's Service Medal for community service and historical research in the Queen's Birthday and Platinum Jubilee Honors List 2022.
"I told my daughter that I had received an email and that I thought it was a scam. And then I received a letter, then I received another letter – from Jacinda", Ann explains.
"I am extremely honoured. You are not alone. There's this wonderful community that you're a part of that is the real reason you're receiving this award.
The citation, for Mrs. Irene Ann (Ann) Somerville, states that Ann's community service included St Faith's Anglican Church, Ōhinemutu and Rotorua Little Theater in the 1970s and 1980s.
"I used to take a group of young people to the theatre, put on plays and teach young people."
Ann worked at Rotorua Museum Te Whare Taonga o Rotorua for over 20 years until her retirement in 2013. She has curated several major exhibitions such as 'Daughters of the Land' and the award-winning long-term exhibition 'Taking the Cure ".
"There's a Youtube video where we looked back 20 years on what I did for the centenary of women's suffrage in 1993. Probably one of the most important exhibits I did at the museum was" Daughters of the Land "who looked at the lives of rural women," says Ann.
As Public Programs Officer, she established and oversaw the Rotorua Museum Guide Program, personally training all volunteer guides. She has researched and written stories that appear on information boards in Rotorua's CBD.
"I had some great people I worked with there. There was John Perry, the former director of the Rotorua museum, who died last year. He was a wonderful character and he gave me a job that was such a great opportunity. And I just ran with it.
"And the other person is Chris Currie, who passed away in 2018. We had the most wonderful creative time…we did some fun stuff like Elvis at Geyserland…we just had a great time."
Anne Somerville. Photo: provided.
Since her retirement, she has been involved in television and film documentaries about the area and has consulted with the Friends of Rotorua museum on acquiring taonga and artwork for existing collections.
She helped revive the Rotorua branch of the Maori Women's Health League in 2017 and has since taught canning classes, which are sold as fundraisers.
Ann is currently a member of the St Faith Parish Management Committee and produces a weekly newsletter. She oversaw the informal tourism program at St Faith's, recruiting and training Kai Awhina's team of guides and working with tour operators.
Ann says it's also the people around her in her involvement with the church that are part of why she was awarded the Queen's Medal.
"Great people and it was a privilege to work with them. "
Ann was also involved in researching a book on the Te Arawa Women's Health League and in 2018 contributed to the Te Arawa Stories Digital Storehouse He Pātaka Pūrākau project.
She feels immensely honored by this prestigious award.
"I'm just very, very grateful and I really pinch myself.
"One of the things I love about New Zealand is that there are all sorts of people honored. It's very inclusive this year. We're proud to see that the awards reflect a wide range and multiculturalism of our community.