Sigrid Festersen's love for her community is cemented in the legacy she left behind.
A champion of racial integration, Festersen ran for the Omaha public school board in the 1970s and served as an officer on the district's desegregation committee, according to her family.
She has advocated for women's rights through her work with the Omaha Mayor's Commission for Women and served as secretary and treasurer of a number of nonprofits and parent organizations. of students.
"She really loved her community," said Festersen's son, Pete Festersen, who is president of the Omaha City Council.
The mother of three and grandmother of five died on September 1, weeks before her 82nd birthday.
A "product of Nebraska," Festersen was born on Grand Island and graduated from Omaha North High School, where she played violin and basketball. She attended Graceland College in Iowa and the University of Wisconsin-Madison, where she earned a bachelor's and master's degree in English.
She taught English and composition at Omaha Westside High School and studied for a year at Creighton Law School before becoming a paralegal and accountant for her husband Paul Festersen's law firm.
Paul and Sigrid were married for 28 years before Paul died in 1995. Together they raised three children, Anneliese Crawford, Pete Festersen and Else Festersen.
The couple passed on their love of sailing to their children. They competed in a 15 foot sailboat called a snipe locally and nationally.
Festersen is predeceased by her husband and brother, Admiral Charles "Chuck" Larson.
She is survived by her children and grandchildren: Peter, Andrew and Daniel Crawford; and Anna and Caroline Festersen.
A memorial service is scheduled for Friday at 11 a.m. at Dundee Presbyterian Church, 5312 Underwood Ave. A live stream of the memorial service can be viewed at www.heafeyheafey.com. Memorials are suggested at Dundee Presbyterian Church, Lake Manawa Sailing Association or Ak-Sar-Ben Curling Club.
Festersen has been many things throughout her life – a teacher, community advocate, competitive sailboat racer, curler, paralegal, musician, mother and grandmother.
But to her family, she was simply "the kindest, sweetest, most genuine person I know," Pete Festersen said.
Fencl, Ruby J.Age 93 of Elkhorn, NE. Died September 1, 2022. Predeceased by her husband James Fencl, Jr. Survived by her son and daughter…

Marquardt, Bernard "Bernie" July 22, 1944 – September 4, 2022 Gretna, NE. Predeceased by his parents: Dean Marquardt and Beverly Bell, and Jay…

Miller, Joseph M. November 26, 1942 – September 3, 2022 Predeceased by his parents, James M. and Mildred L. (Salay) Miller; two siblin children…

Novotny, Nathan J. April 24, 1984 – September 4, 2022 Survived by his wife, Aly; children: Cali, Ava, Daniel, Meyer and Mia; Parents: Jay and Mary…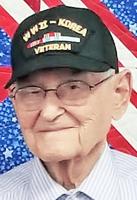 Egr, Dennis A.July 31, 1927 – September 2, 2022Predeceased by his wife, Margaret C.; parent, Tillie and Louis J. Egr; daughter, Marge Larma;…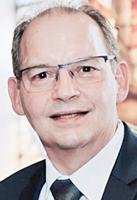 Eiserman, Thomas "Tom" L. April 1, 1960 – August 20, 2022 Predeceased by: father, Ronald Eiserman; grandparents, Irene and Louis Eiserman, a…

Beckman, Mary LouiseJuly 13, 1930 – September 4, 2022Mary Louise Beckman, 92, of Blair, NE. Died September 4, 2022 in Carter Pla…

Brazeal, Robert M. February 17, 1982 – September 4, 2022 Survived by his parents, Tim and Annette Brazeal; sister, Becky (Tim) Colby. VISIT begs…

Crook, Sandra SheffieldAge 78 – August 21, 2022Born in Jackson, MS; died in Papillion, NE. Predeceased by her parents, Paul and C…

Ducharme, Beatrice Mary (Miller)September 16, 1915 – July 30, 2022Beatrice Mary (née Miller) Ducharme died suddenly and peacefully on July 3…

Farley, Margaret A. April 9, 1938 – September 4, 2022 Predeceased by her husband, David J. Farley; granddaughter, Alexandria Farley. Survived…

Foley, Tamara JeanOctober 18, 1977 – September 5, 2022Predeceased by his grandparents, Frank and Connie Foley; grandfather, Ed Rome; Grandmother…

Hoskinson, Nancy A.August 7, 1948 – August 30, 2022No services will be heldCHAPEL OF MEMORIES9001 Arbor Street #111 | 402-551-1011omahachapel…

Hug, Katherine M. (Molek)January 10, 1963 – August 31, 2022FULL NOTICE LATERKORISKO LARKIN STASKIEWICZ FUNERAL HOME5108 "F" Street | (402)…

Kelley, Jerry RoyceFebruary 15, 1960 – August 30, 2022 CHRISTIAN BURIAL MASS: Friday, September 9, 11 a.m., Holy Cross Catholic Church, 4810 Woolwo…

Manzitto, Arya HarlynJuly 6, 2020 – September 1, 2022Leavened by her parents, Jesse and Sydney; sisters and brothers: Moorea, Auviana, Knox, Kash,…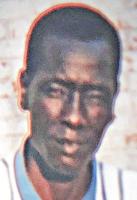 Nange, David KietaBorn in South Sudan on January 1, 1965, and had the purest, most angelic soul that touched everyone he met…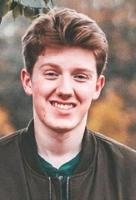 Oban, Cole M. July 24, 2003 – August 31, 2022 Omaha. Predeceased by his great-grandfather: Marvin D. Johnson; great-grandparents: Dwaine and J…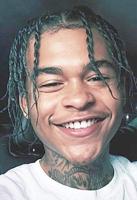 Reed, Alon TerrellAugust 21, 2003 – August 30, 2022VISITATION: Friday, September 9, 2022, 6-8 p.m. at Braman's Mortuary (72 St. Chapel).CELEBRATION…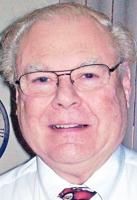 Ruskamp, ​​Dale J. June 1, 1943 – September 3, 2022 Dale passed away peacefully on Saturday September 3, 2022 in Omaha, NE. Dale was born on June…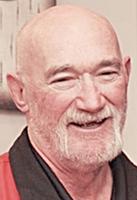 Ueckert, Curtis R. "Curt" 68 – September 3, 2022Fremont, NE. Predeceased by his parents, Elroy and Wilma Ueckert; brothers, Randy and Den…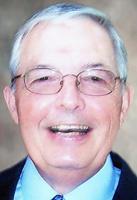 Kambach, Frederick D. Jr. January 15, 1937 – September 2, 2022Predeceased by his parents, Fredrick and Darlene Kambach; brother, James; son I…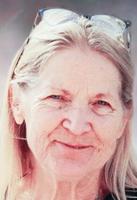 Arcuri, Wanda L. October 11, 1954 – September 5, 2022 Predeceased by his parents, Marion and Harold Schroeder; husband, Daniel J. Arcuri. Surv…