For the first time in its history, Ripon Community Church (RCC) will have a new Senior Pastor later this month.
RCC Founder Reverend Mike Holba will deliver his final sermon as Senior Pastor on Sunday January 9. Reverend Sam Prellwitz, who pastor at RCC for 12 years, will deliver his first sermon as Senior Pastor. Sunday January 16.
Serving on January 9, the RCC family will thank Holba for his 20 years of leadership. Prellwitz is grateful and touched by the opportunity to build on the legacy of the RCC.
"Mike has big shoes to fill in, but he never made me feel like I should fill those shoes," Prellwitz said. "He feels I can lead the way I think God wants me to lead. I'll try to do this.
Over the past 20 years, Ripon Community Church has become a staple of the community by spreading the teachings of Jesus Christ, providing services to those in need, and launching staples such as Coffeehouse Mugs and Traded Treasures & Community Food Pantry.
Before moving to Ripon in 2002, Holba was a teacher in Oshkosh and returned to seminary school.
Soon after, he felt like he was supposed to start a new church instead of going to work in an existing church. Starting a new church is called "church planting".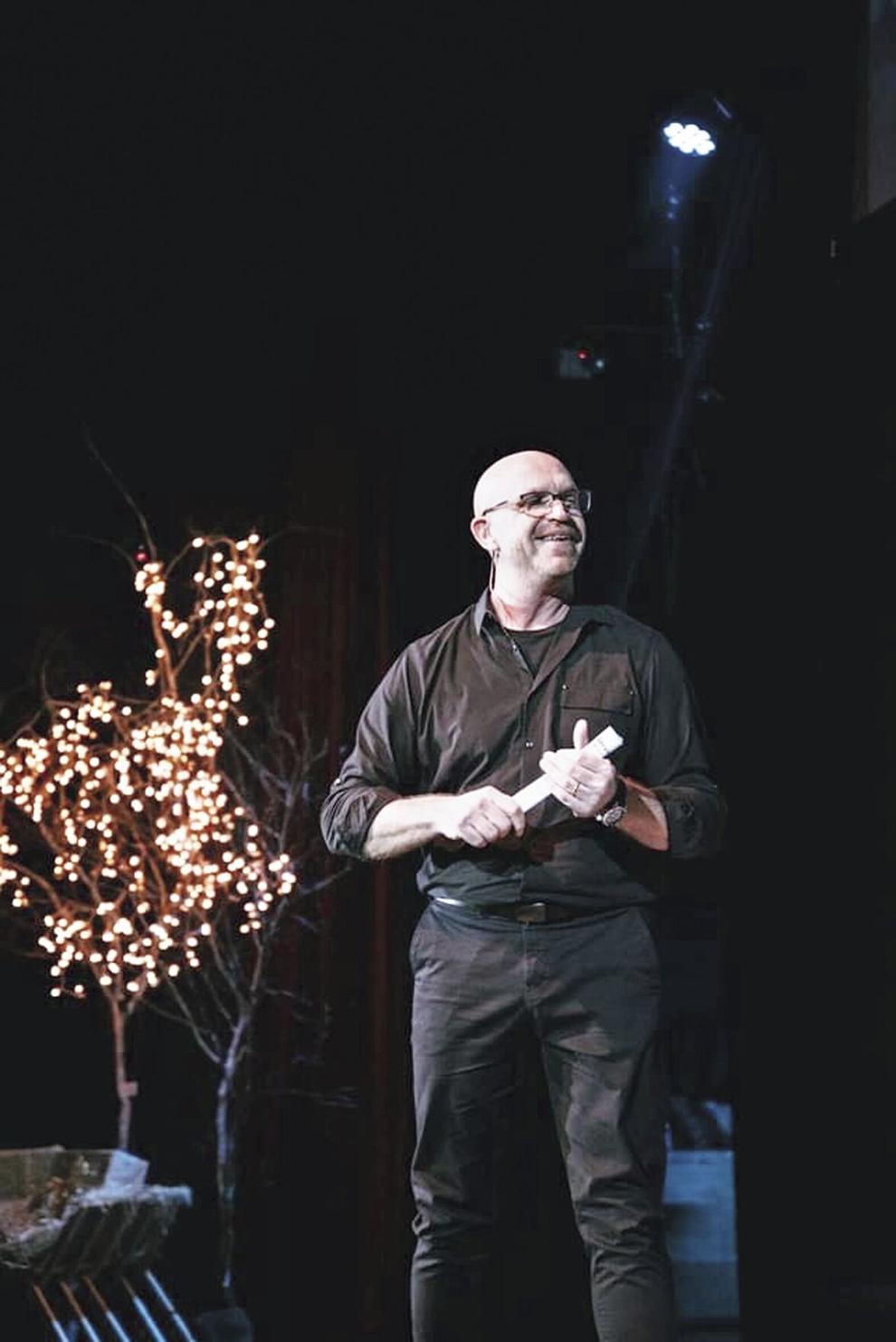 "I thought God wanted me to plant a church," Holba said. "For myself, in particular, I really wanted to plant a church for people who in their past had been put off by the church, but not by God."
In the beginning, his goal was simply to treat others as God wants people to treat others. RCC also incorporated music that was "different from what most churches would offer."
"We just started off by saying, 'We're going to try to do everything with the right intentions, whether it's the music, the way we treat people or whatever," Holba remembers. "Like we did. not really experience, we'll just have good intentions I think the result is that God blesses good intentions.
Holba's work as a teacher has helped inform his work as a pastor as he sees his role as teaching the lessons of God.
"Whether you teach kids math or social studies or teach adults what God says in the Bible about any subject, it's really the same job," he said. "Public school teachers are very passionate about what they teach. If they are passionate, they are generally very good teachers. It's the same with the church, so the teaching was great preparation.
During Holba's tenure as senior pastor, the RCC shifted from Holba and his family to providing regular accommodation for 700 people on weekend services ahead of the increasingly focused COVID-19 pandemic. where services had to be organized at Ripon High School to accommodate enough people.
He attributes this growth to "having the good intentions" as it "was not the point" to grow the church to such capacity when it began.
"I never thought it could happen," said Holba. "It continued every year and got bigger and bigger every year. … If you treat people like God tells you to treat people, people want to come to it.
Serving the community
Over the past 20 years, RCC has made significant contributions to the Ripon community.
The RCC created a thrift store and pantry, now nicknamed "Trades Treasures & Community Food Pantry".
The idea of ​​creating a pantry was born when Holba attended her son's T-ball game.
During the game, he felt extremely lucky to live in a beautiful rural community – similar to the fictional community of Mayberry, North Carolina – and started to think about the struggling people.
"I just thought, 'It's wrong for all of us to drive in nice cars and go to these really cool events when there are hungry people everywhere, needy people everywhere. may not be a good thing for God. God must be disgusted by this, "recalls Holba.
Then he had an idea.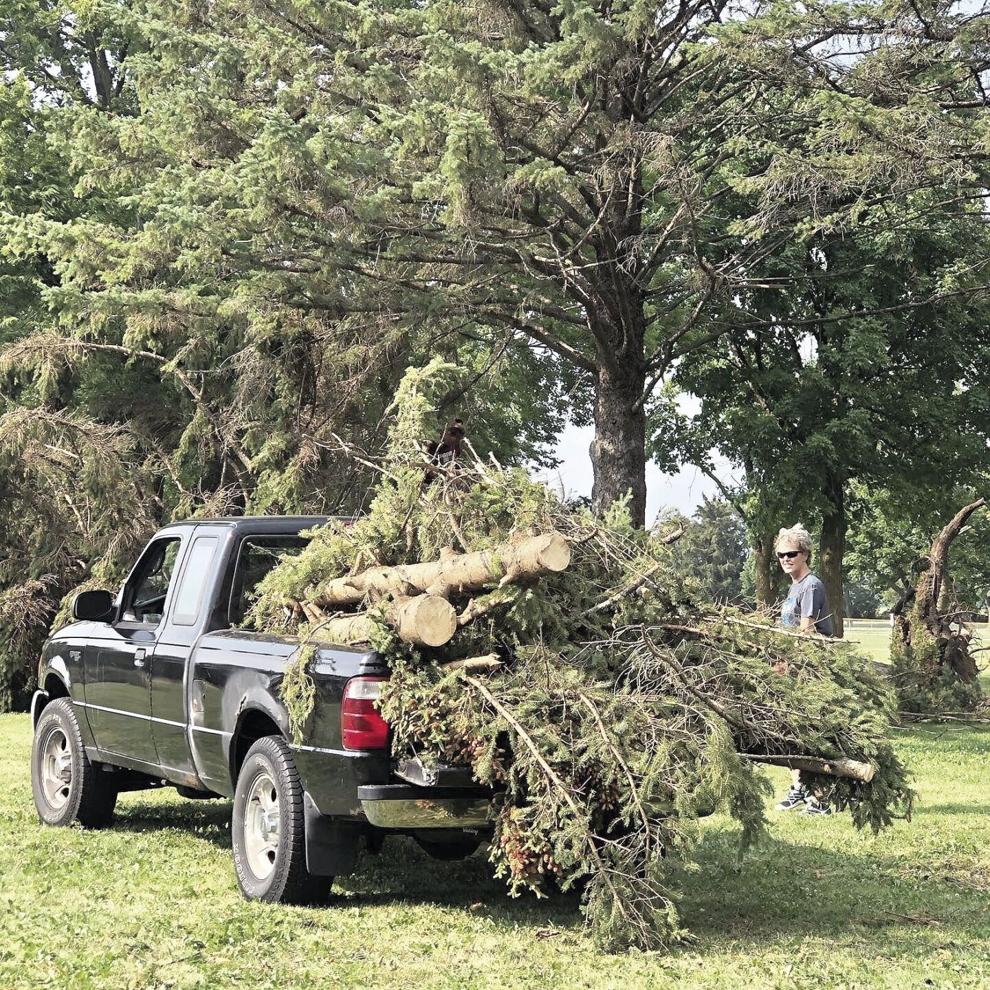 "We should live in a city where no one is hungry," Holba recalls. "This is America, there is plenty of food. No one should be hungry. If nothing else, we can certainly do it.
About four years after that fateful T-ball match, Traded Treasures & Community Food Pantry was launched under the direction of Amy Pollesch.
In the years that followed, Traded Treasures grew to be its own non-profit organization, independent of RCC.
Additionally, RCC remodeled a downtown building and turned it into Mugs Coffeehouse because it sought to create a place where people could congregate downtown to have a private conversation.
In fact, Mugs' first sofa came from Holba's house. It even featured illustrations of photos taken on family vacations.
The RCC occasionally held Saturday night services at Mugs, before eventually selling it to Matt Holley, who was a member of the church. Although Holley no longer owns mugs, he still pursues his passion for roasting coffee.
"People said I was crazy for trying to start a church [because] it is fundamentally impossible; then people said I was crazy to start a restaurant because it's basically impossible too, "Holba said. "It's a dream come true. This is exactly what I hoped it would be.
RCC also planted three daughter churches in Wabasha Minn .; Mosinee, Wisconsin; and Fond du Lac, as well as supporting the planting of numerous churches in India and Honduras.
Over the past 20 years, more than 700 people have chosen to publicly profess their faith in Jesus through baptism.
Pass the torch
As Holba leaves Ripon, he plans to continue spreading the teachings of Jesus in Slinger, Wisconsin.
For years, Holba has been interested in helping more people find God who are far from God, or who don't think God is for them.
"I'm leaving to do more," Holba said, noting that he planned to start with pastoral counseling, offer online classes and eventually find a meeting place for a church.
Although she feels compelled to leave to spread God's message, Holba struggles to put Ripon and RCC in the rearview mirror.
"Ripon has been really good to me and my family; my kids grew up here and enjoyed it very much, "he said. "It's super hard to leave. I feel like I'm supposed to be doing it, but I really don't want to because it's been really good.
He feels he is leaving the church in good hands with Prellwitz, who got involved with RCC in 2008.
"Sam taking over as Senior Pastor couldn't be more perfect," said Holba. "He's just a great man with integrity, character and honesty."
Prellwitz, originally from Ripon, has been linked to the RCC since 2008, when he was in the student ministry at Wabash College in Crawfordsville, Indiana.
Through these experiences with student ministry, Prellwitz realized that he wanted to dedicate his life to spreading God's message.
When he returned home for the summer of 2008, he became involved with the RCC and became director of young leaders before finally making his way to a pastoral role.
His return to Ripon for the summer also made him fall in love with the community again.
He described Holba as "one of the best coaches I have ever met in my life" and was instrumental in his development as a pastor.
Prellwitz said his goals for the future of the RCC are to continue to make it a place where people want to show their friends, colleagues and family "what it's like to follow Jesus and be a good representative of him."
"It's really valuable and really important, so I want to keep doing it the best we can," he said. "We are in a state of the world where people have a lot of difficulties in life, like depression, anxiety, even just stress and time management.
"… These are all real things that we are all faced with, and I just want this to be a place where we can deal with them honestly and look to God for answers." "