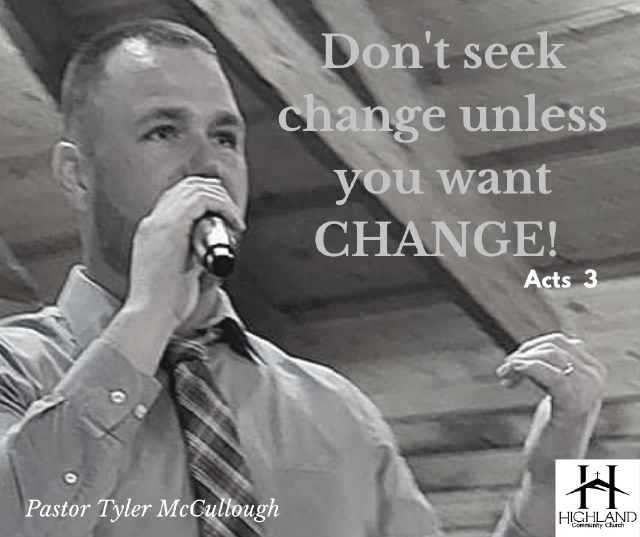 Pastor Tyler McCullough and the Highland Community Church will hold Highland Recovery meetings on Friday evenings beginning February 18. Meetings will be at 7 p.m. at 186 Dundee Street in Monteagle.
McCullough said the church has become more involved in recovery over the past year.
"We have become more involved in recovery over the past year. We work with those who are incarcerated as well as those who are not," McCullough said. "Over the past 4-5 months, it just exploded. We have sent 30-40 for treatment in the last 4 months. The area that has exploded the most is that of people not incarcerated who come to us for help. It was something that was really close to my heart to start the Highland Recovery.
"We did testimonials every night except Wednesday and Sunday until the 18th because we want people to see the change. So now it's overwhelming with four to six people a week we send for treatment. »
The majority of individuals go to Recovery Soldiers Ministries in Elizabethton, Tenn. The program is a one-year program. If they refuse to commit for a full year, there are other programs McCullough can place them in.
Recovery Soldiers Ministries provides freedom from addiction through faith-based recovery homes. The men's and women's centers house clients for a minimum of one year.
"You can't kill a 30-year-old addiction in 28 days," McCullough added. "When they come out, they are transformed. We help them find jobs and help them in any area they might need. »
The success rate is much higher than the failure rate.
"We've tracked the number of people we send and we're somewhere in the 80 to 85 percent mark for those we send who stay in the program for a year," McCullough said.
"At Highland Community Church, we are currently hosting about 250 people per service. The congregation ranges from young to old, all eager to grow the Kingdom of God," McCullough said. "Many have gone through a recovery program and are battling drug addiction. Those there who graduated from the program, their lives were restored. Their fines and charges are taken care of and they have well-paying jobs.
"Most people, when they say they want to go to rehab, ask how much. The admission fee ranges from a thousand dollars and up. 99% don't have that and we don't take a penny of it. one of them. They teach them a routine and change their way of thinking.
"One of the things we're really praying for now is transitional housing," McCullough said. "Once they get out of rehab, they'd have a place to go and transition. We could teach them how to manage their funds, how to work and how to pay their bills. Most want that and don't want to be many are going home where there is still addiction.
"I have a great recovery team to help make this all possible," added McCullough.
The weekly meetings at Highland Community Church will use a team challenge program.
"Meetings will be comprised of people who have been delivered from addiction, people who are currently in addiction, and family members of addicts," McCullough said.