Greensboro, NC — Since September, Grade 10 students at Greensboro Day School (GDS) have been building a tiny house under the supervision of Elizabeth Ramsey, art teacher at Greensboro Day School. GDS has partnered with Tiny House Community Development, Inc. (Tiny House), a local non-profit organization whose mission is to reduce homelessness by engaging in public and private partnerships to create a small community of houses.
Students work once or twice a week to build the house based on plans provided by Tiny House. At the beginning of the year, some students had no experience in using tools, but were eager to learn. Students receive instruction from Ms. Ramsey on the use of tools, including drills, hammers and saws. Additionally, they learned skills and knowledge about proper tool and job site safety protocols, including ear and eye protection.
The house will be placed on a brand new foundation and completed on Tiny House's Freeman Mill Road project. First, students will make sure the house is as airtight as possible before the house is handed over to Tiny House, which includes adding the roof, siding, doors, and windows. Then, Tiny House will put the finishing touches to make it ready for a family.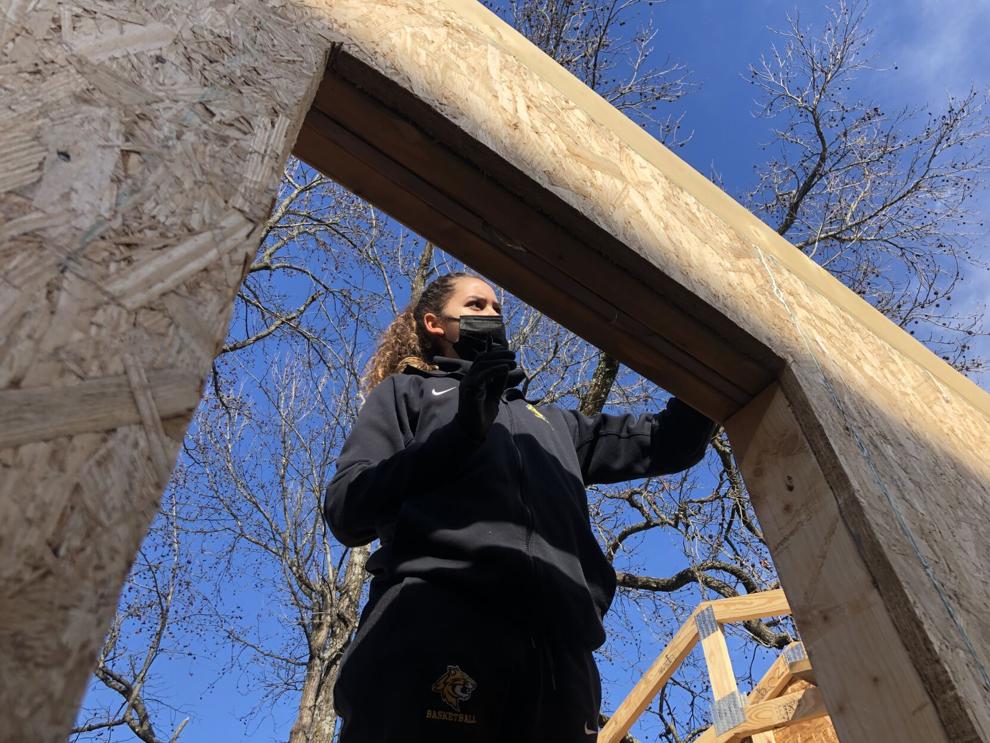 "It's rewarding to help raise awareness about homelessness in the Greensboro community. The students see this small house and wonder how anyone can live in this small space, but when they think about how people live in shelters or in an underground passage, they realize how dire the situation is for some people," Ms Ramsey said. "Students feel accomplished after working on the house and know that what they are doing will have an immediate impact."
"It is an absolute honor for Tiny House Community Development to be able to work with Elizabeth Ramsey and the students at Greensboro Day School. This little house will soon have a permanent foundation and will provide supportive housing for homeless people in Greensboro. Greensboro Day School provides someone with the keys to success and ending homelessness one tiny house at a time. said Scott Jones, executive director of Tiny House Community Development.
– more-
Including the Tiny House Project, all GDS students in grades 9-12 participate in CLEAR Labs each week. This program launched earlier this fall is called CLEAR (College and Life Engagement And Readiness), extending the high school academic program. The goal of CLEAR is to equip GDS students with essential life skills and provide students with opportunities to apply their learning to real-world problems. The program is designed as a series of labs with an emphasis on active, hands-on learning and real-world connections. CLEAR Labs include Financial Literacy, Public Speaking, Podcasting, Leadership, ACT/SAT Prep, Public Purpose Projects, and more.
About: Greensboro Day School: Founded in 1970, Greensboro Day School is an independent day school serving 828 students in grades 2 through 12 in the Triad area of ​​North Carolina. The school has a reputation for academic excellence, enrolls 28% students of color, and has a student-teacher ratio of 7:1. In 2021, the school awarded nearly $3 million in financial aid. Greensboro Day School's mission is to develop the intellectual, ethical, and interpersonal foundations students need to be constructive contributors to the world.