Grace community church leaders under fire for 'excommunicating' woman who refused to stay with abusive husband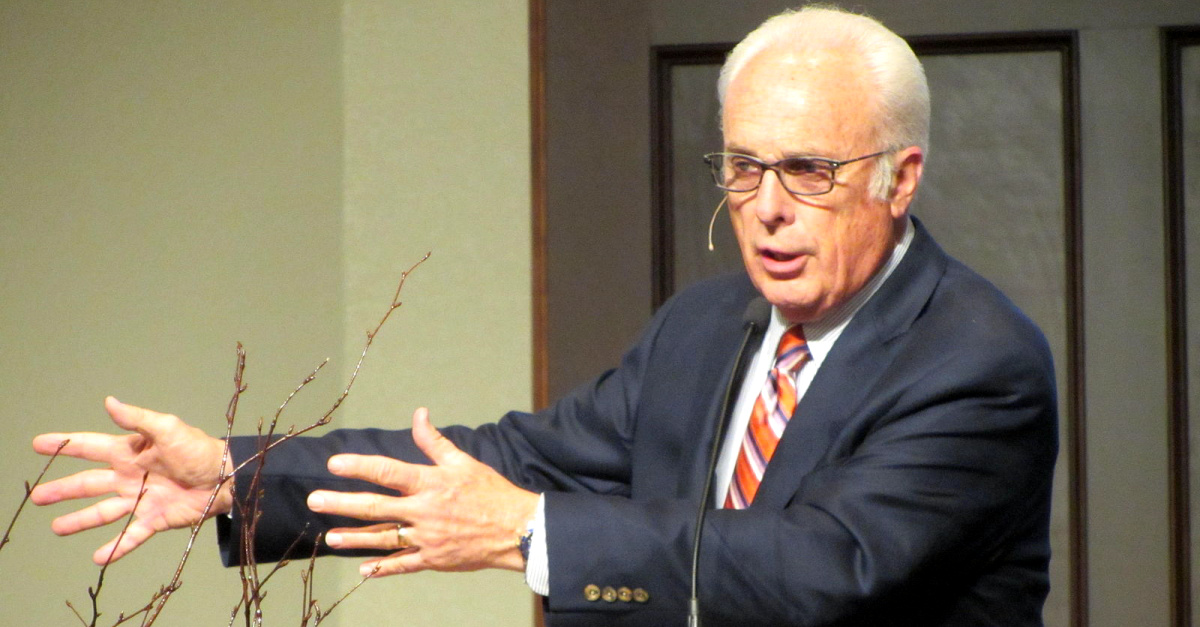 Newly discovered video of a 2002 church service shows Pastor John MacArthur publicly naming a woman who he says is 'giving up[d]" her husband, a man who is currently serving a prison sentence for aggravated paedophilia, bodily harm to a child and child abuse.
In the video, MacArthur spoke during an evening service at Grace Community Church in California. He said he needed to talk about a "sad situation".
"That's what the Lord wants. He wants discipline… kicked out of the church, publicly shamed, removed from the fellowship. In this case, it applies to Eileen Gray.
MacArthur said Gray left her husband, David Gray, after reporting to church elders that he was mentally and physically abusive.
He said Gray rejected "every instruction and counsel of the elders, every instruction from the Word of God."
He also told the church to pray for her and "treat her like an unbeliever – as far as we know she can be."
MacArthur did not respond to requests for comment on the 2002 sermon.
David is currently serving a 21-year to life sentence in a California prison for his convictions for aggravated child molestation, bodily harm to a child and child abuse.
Gray did not report the abuse to the police and only told church elders.
It is unclear whether Gray had already left her husband at the time of the sermon. But Gray sought legal separation and restraining orders against David because of his continued abuse of her and her children, for his alleged harassment and threats to kill himself and his family.
She had also obtained a court order requiring David's visits with the children to be monitored. The restraining order prevented him from coming within 100 yards of Gray.
Gray said church leaders told her she needed to "suffer for Jesus" and stay with her husband.
According to the Roys reportChurch members and staff also reportedly visited Gray's home and sent her letters warning her that she would face church discipline if she did not obey the request of the elders of the church to drop the restraining order against David and get back together with him.
The Roys report claims that MacArthur never personally spoke to Gray before his sermon.
Nancy Nelson, a retired Los Angeles Police Department (LAPD) detective who investigated David Gray's case, said the church never reported David's abuse to authorities.
Gray eventually reported the abuse to police in 2003.
In 2004, CCG associate pastor and assistant pastor MacArthur Carey Hardy was charged with two misdemeanors for failing to report child abuse and intimidating a witness. Hardy, of which the case was closed in 2005, is no longer a GCC staff. Another pastor, Bill Shannon, was not charged but had to appear for a hearing with the city attorney. Shannon is listed as a staff pastor on the GCC website.
David had taught music and the Bible to church children from 1994 to 2001. His contract with the church was not renewed in 2001.
Also in 2001, David was hired by the LA Unified School District to teach music to elementary-aged children. He worked in the school district until his arrest in 2004, according to an LAPD press release.
Related:
John MacArthur to headline Conservative Baptist Network event ahead of SBC annual meeting
John MacArthur's church wins $800,000 settlement with city and state in major religious liberty case

Photo courtesy: Islandend/Creative Commons
---
Amanda Casanova is a writer living in Dallas, Texas. She has covered news for ChristianHeadlines.com since 2014. She has also contributed to The Houston Chronicle, US News and World Report and IBelieve.com. She blogs at The Migraine Runner.