ECQ again? The head of the community food pantry speaks out
MANILA, Philippines – More than a hundred days after setting up the first community food pantry along Maginhawa Street in Quezon City, Ana Patricia Non said she couldn't stop helping those in need because Metro Manila is quarantined on August 6.
But now she has passed the bucket to the government to do what it needs to do.
"It's still ECQ (Enhanced Community Quarantine). Let's change our lines from 'tayo-tayo na lang' and hope it becomes 'kayo naman.' Individuals like us have done so much. Lockdowns are not enough," Non said in his Facebook post on Friday.
"We have done more than our share… It is time for the national government, local governments and big business to step up," she stressed.
"Let us not be afraid or ashamed to hold our leaders to account. It is time for them to act. It's time to ask them what they brought to the people? Not added.
President Rodrigo Duterte approved placing Metro Manila on the most restrictive lockdown from August 6-20 to prevent the spread of the more infectious delta variant.
This will be the fourth lockdown in the National Capital Region (NCR) since the pandemic began last year.
The lockdown is expected to cost the economy 105 billion pesos every week, the NCR is on ECQ and add another 444,000 unemployed Filipinos.
"The government should make programs and campaigns for its people because it is they who have the time and the resources to solve this problem," Non said.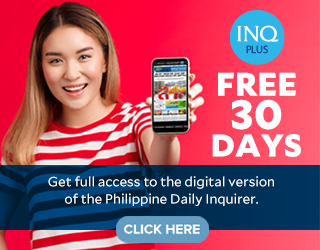 Read more
Subscribe to INQUIRER PLUS to access The Philippine Daily Inquirer and over 70 titles, share up to 5 gadgets, listen to the news, download as early as 4am and share articles on social media. Call 896 6000.
For comments, complaints or inquiries, contact us.