Do you want to set up a community pantry in your area? Here is what you will need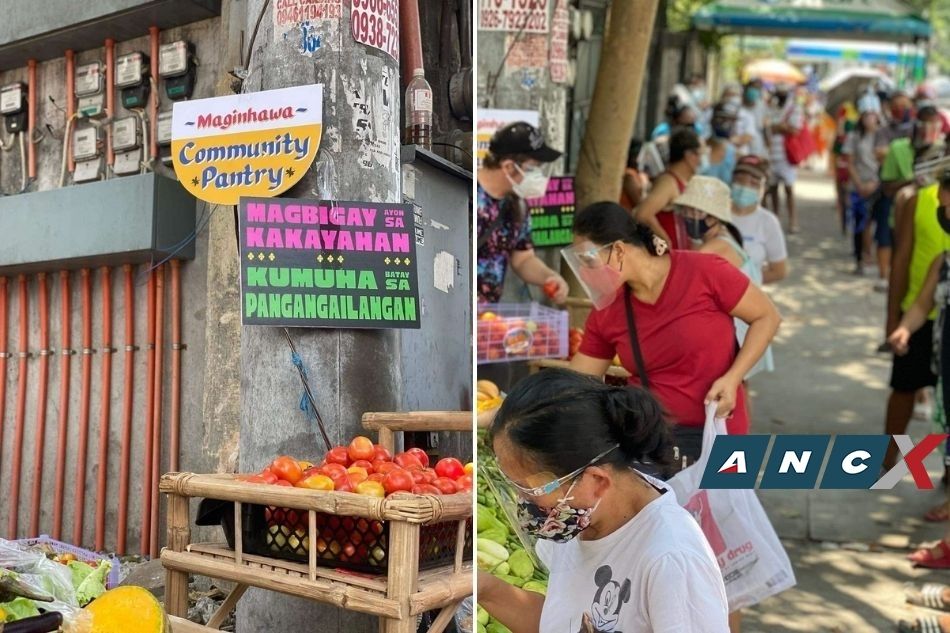 [ad_1]
Culture
Some useful tips we have gathered from other organizers
ANCX staff | Apr 19, 2021
The Maginhawa Community Pantry initiated by Ana Patricia Non has inspired many neighborhoods across the country to organize their own community pantries.
"Kindness is contagious," Senator Kiko Pangilinan said in a Facebook post. Bishop Pablo Virgilio David said these efforts provide "the clearest and most tangible signs of hope amid the desperation caused by this pandemic."
In her interviews, Ana Patricia is quick to point out that the project would not have been possible without the efforts and contributions of the entire community of Maginhawa Street, Quezon City.
For people who want to build a community pantry in their neighborhood, the first thing to consider is to ensure its sustainability. Therefore, organize a group to support the cause. This way, too, the organizer will not easily get exhausted with all the things that need to be done along the way, explains Ana Patricia.
Here are some other tips we've gathered from those who have organized a pantry in their community:
Encourage cooperation from family, friends and the whole neighborhood
Look for people in your community who are willing and able to help you. It would be nice to create a group discussion for members who would like to be a part of this community effort. Posting on Facebook and other social media platforms will help promote the project and facilitate communication with people in the neighborhood.
List what you need
Make a list or inventory of everything you will need to set up the community pantry, from goods to carts / tables / shelves, boxes and containers. Remember to include medical supplies such as vitamins, face masks, and hand sanitizers on your list.
Find an easily accessible location
It should be near you or the other members of your group who are organizing it. If a lot of people are passing through your area, you may want to consider installing the pantry just outside your home. The community pantry should have an address for people who wish to drop off their in-kind donations.
Have volunteers to repack the items
It is better to repack some goods before putting them in the pantry. This includes rice, eggs, monggo, or ready-to-cook vegetable sets (for chopsuey, pinakbet, sinigang, nilaga, etc.)
Put up a sign
Put up a clear sign explaining what the community pantry is. "Magbigay ayon sa kakayahan, kumuha ayon sa kailangan (Give according to ability, take according to need)" clearly explains the basic rule to be observed.
Encourage people to donate in kind
This would reduce the need for organizers to go to grocery stores and supermarkets to purchase the goods. Organizers can also link with vendors so that items can only be delivered to the area where the community pantry is located.
Make it easier for donors to send your cash donations
Online transactions will make it easier and safer for both parties. Be transparent in your accounting statement, so donors know where their money is going.
Keep merchandise display organized
Provide containers and boxes for sorting the goods so that it is easy for people to choose from and they do not linger in the area.
[ad_2]