Crawford remembers his community service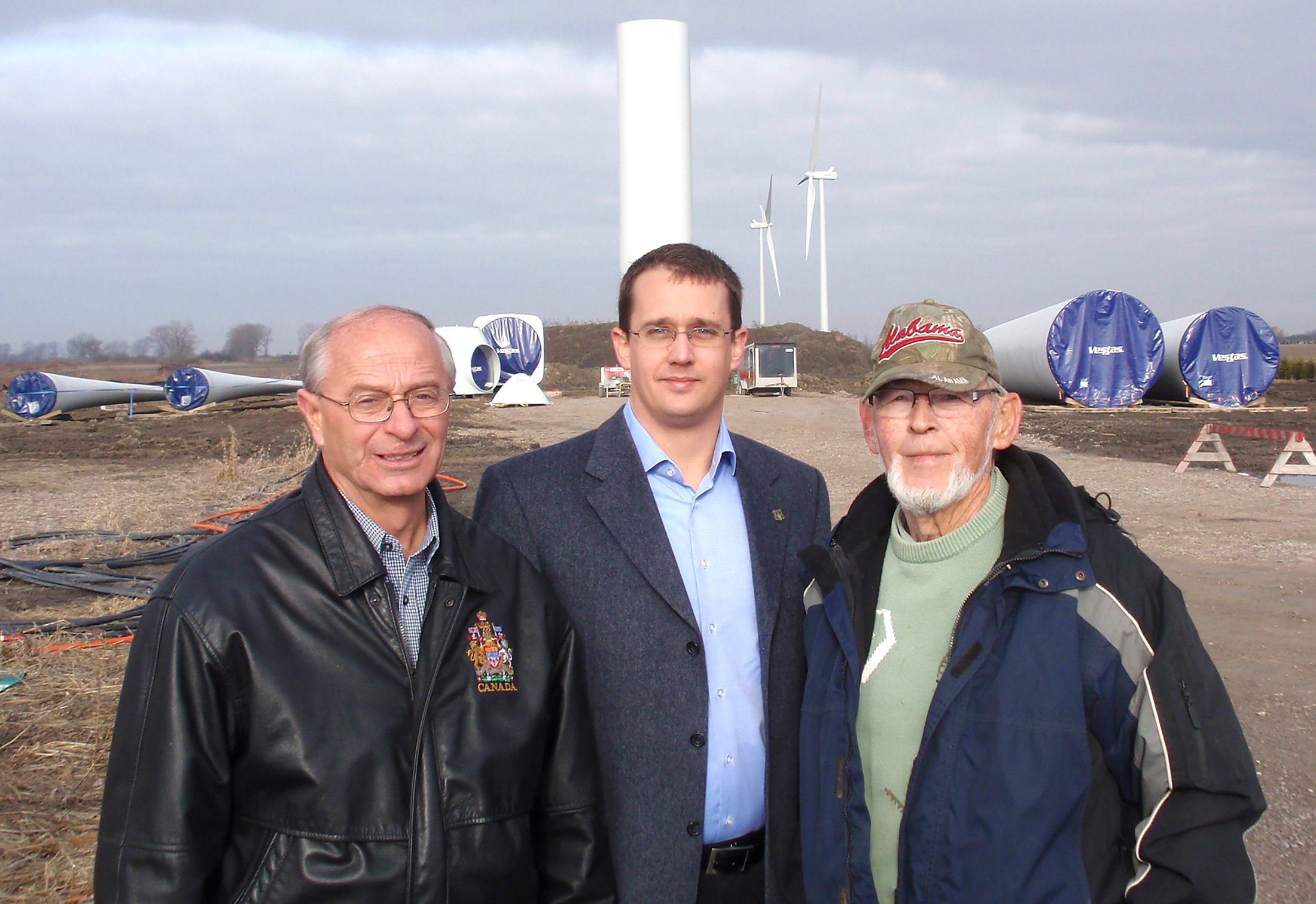 Content of the article
A Wallaceburg-area man who served the community as a deputy, councilor, reeve and member of numerous committees, boards and organizations, died July 20. Rex Crawford was 90 years old.
Content of the article
The Dover Township resident was MP for the Kent constituency from 1988 to 1997, then served for about five years on the town council of the newly merged Chatham-Kent.
In the early 1980s, Crawford served as Councilor, Deputy Reeve and Reeve of the former Township of Dover, and then Kent County Executive in 1987.
As an MP, Crawford was a Liberal and served on the government side of the House of Commons under Prime Minister Jean Chrétien. But he sometimes clashed with his party and Chretien. Fifteen years ago, he backed Conservative Dave Van Kestern as MP for Chatham-Kent-Leamington.
About 10 years ago, Crawford again crossed party lines when he declared his opposition to the Ontario Liberal government's plan to develop industrial wind turbines in rural areas of the province, specifically in the township of Dover where he lived and farmed all his life.
A day after Crawford's death, it was a Progressive Conservative politician who posted a tribute on social media: 'So sad to hear of the passing of former Liberal MP Rex Crawford,' wrote Monte McNaughton, MP Provincial of Lambton-Kent-Middlesex. "Rex was a family man, a good friend, a mentor and a respected public servant. He was a real man of the people. May he rest in peace. Prayers for his wonderful family.
Crawford was born in Detroit in February 1932. He told a Chatham This Week reporter in 2005 that his parents had traveled to Motor City to visit a relative when his mother had given birth.
Content of the article
He was married to Ruth, and they had three daughters, as well as six grandchildren.
When he was inducted into the Kent County Agricultural Hall of Fame in 2015, Crawford's biography said he farmed 400 acres in Dover Township, growing tobacco, sugar beets, corn, soybeans, oatmeal and wheat. Additionally, he had managed 200 head of cattle over a period of 25 years.
Crawford's public service began when he was elected to Dover Township Council. Over the years he has served as a councillor, sub-prefect and prefect. In 1987 he was Kent County Executive.
But he was deeply involved in the community outside of municipal politics. Crawford was a trustee of the St. Clair Conservation Foundation. He was a member of three agricultural advocacy groups: the Kent Federation of Agriculture, the Christian Farmers and the National Farmers Union.
He was also Past President of the Dover Rod and Gun Club and was a member of the 55 Investment Club, Wallaceburg Jaycees, Ontario Jaycees, National Jaycees, Children's Treatment Center Board of Directors and served on the Board of Directors of both Public General Hospital and Sydenham District Hospital.
Crawford's service included membership in the St. Clair Region Conservation Authority, the Lower Thames Region Conservation Authority, three fraternal lodges, the Federation of Anglers and Hunters, ARC Industries in Wallaceburg and, in recent years, at the Rotary Club of Dresden.
As MP for Kent, Crawford was instrumental in setting up an ethanol plant in Chatham in the mid-1990s and reportedly handed out an ear of shelled corn to every federal cabinet minister and the prime minister for s secure their support.
A funeral service for Rex Crawford was held July 25 at Knox Presbyterian Church in Wallaceburg.