Child victims of abuse supported by a multi-community service project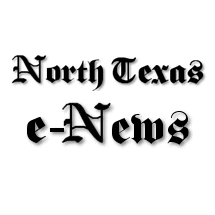 Melissa, Texas – The Grayson County Child Advocacy Center and The Church of Jesus Christ of Latter-day Saints will make blankets and accept donations for child abuse victims.
On Saturday, May 7, from 6:00 p.m. to 8:00 p.m., adult and high school senior volunteers from these organizations and surrounding communities are invited to the church at 737 Melissa Rd, Melissa, TX 75454. Sharp scissors, rotary cutters, and cutting mats that can be used for the evening would be greatly appreciated.
The evening will begin with a presentation by Abigail Hill of the Children's Advocacy Center, which serves hundreds of children each year. Volunteers will then donate funds to blanket-making stations, which will help ensure that every child who visits the center can take home a comforting item.
Ms Hill describes her organization as "a dedicated team of experts working tirelessly to provide essential and life-changing services to child victims and their families, while simultaneously striving to prevent future cases of child abuse. in our community. We can't do this alone and we are so grateful for the support of our amazing community! »
Community members can donate the following items:
· 2 meters length of cut fleece
· Play-Doh and Model Magic
· fidget toys
· Colored dry erase markers
· acrylic paint markers
· food coloring
· Fine sequins
· Applesauce packets
· Small water bottles
For more information about the Grayson County Children's Advocacy Center, visit cacgc.org.
To visit JustServe.org for local volunteer opportunities